Elevate your shopping experience
Elevate your shopping experience
2017-05-20 at 14:13 pm
London's Big and Tall Menswear will elevate your shopping experience. Join us and discover what's in store or shop online. We are here to help inspire you with every fashion style event. You can rely on our team for fashion knowledge, guidance and advice. In store at The Tailor shop we will adjust and alter your clothing to ensure the best fit possible.
JACK VICTOR EXCLUSIVE- The lively color palette of the Jack Victor elegant designs, all elements come together for a refined contemporary take on tailored Sport Coat.
Style influences comes from everywhere.
The modern man's wardrobe starts with a classic signature style suit. The number one priority is functionality, quality and style.
Style influences comes from everywhere. The busy modern man pulls from multiple sources to create their signature style. The modern business man calls for wardrobe expansion and their work environment must be fashion forward.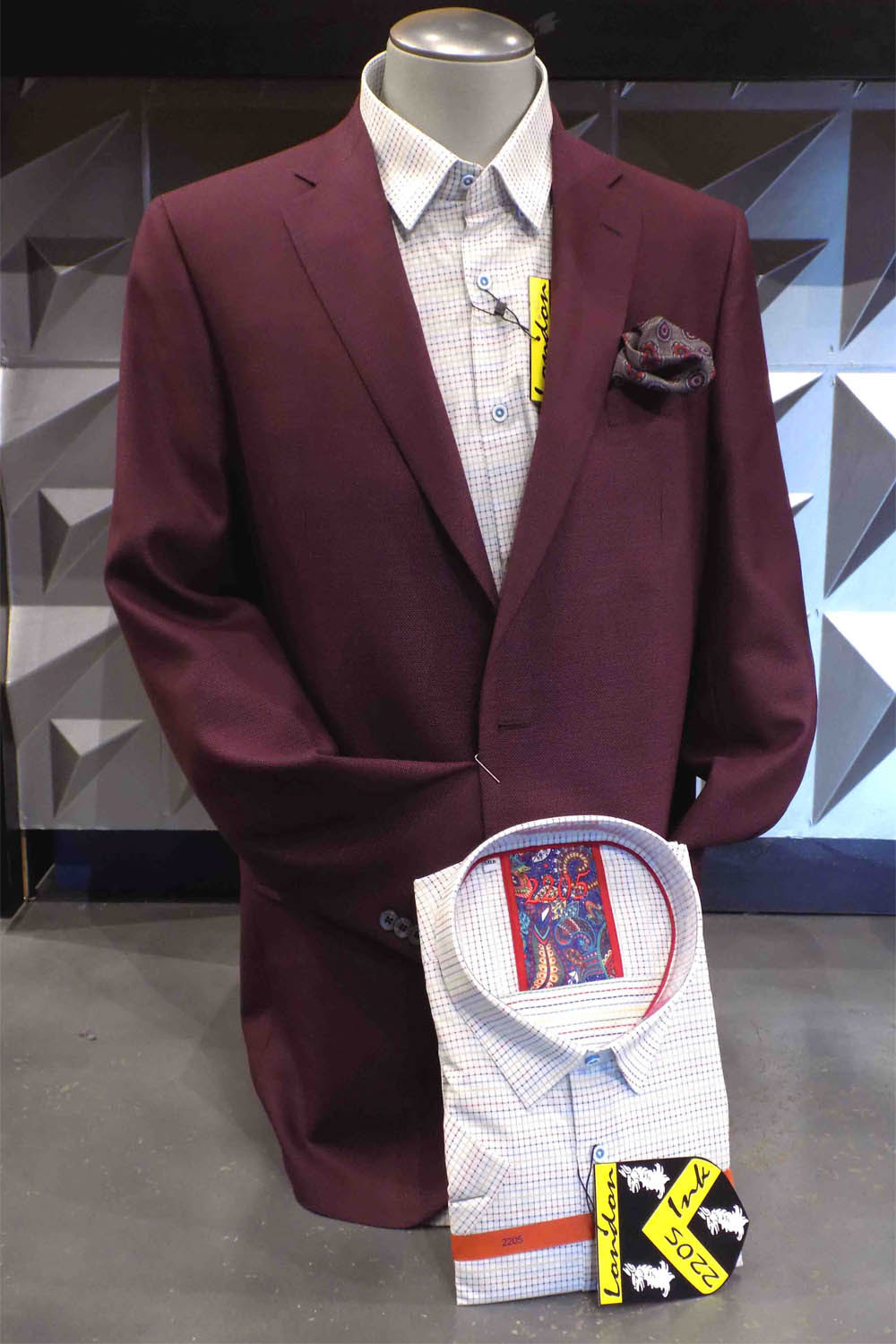 New trends in style fashion for Big and Tall menswear.
Epic style comes in all shapes and sizes. At Big and Tall London's Menswear we offer genius tips on how to dress your particular shape and find the perfect fit for every body type. Just in time for shopping this season there are new trends in style fashion for Big and Tall men. Whether you are multi-tasking, networking, power dressing or restaurant hopping Big and Tall London's Menswear has stylish wisdom.
Feels-amazing 2205 are effortlessly stylish everywhere

2205 Ink Short Sleeve Grid Check Sport Shirt- Sleek, comfortable,this season's 2205 Ink - collections embody the luxurious feeling of fine style clothing.

This short sleeve shirt is occasion-less, flattering favorites for days or nights.
Made in fine 100 percent silk; High quality/ hand rolled edges ...
Barbara Blank Large Floral Pocket Square
Create an attractive outfit with stylish men's clothing from this selection Big & Tall London's Menswear. Explore men's Big and Tall clothes including pants, jeans, shirts, shoes, & more ...Shop Now - Big & Tall London's Menswear - London ON, Canada's Fashion...
www.bigandtall.on.ca / Shop Now
http://www.bigandtall.on.ca/store/product/66832/2205-Ink-Short-Sleeve-Grid-Check-Sport-Shirt/
http://www.bigandtall.on.ca/store/product/67163/Jack-Victor-Exclusive-Collection-Sport-Coat/